THE REGENERATIVE SITE

---
Jaime Wai-Hung Bravo

The project explores the rejuvenation of Hackney Wick's industrial heritage and its integration within the community by inserting re-use treatment processes within the coreof a public space. This allows people to experience the regenerative properties within their locality. It also acts as a homage to the sites history - one of themain reasons I wanted to create such a project was because I felt Hackney Wick was being lost through its passage of gentrification. It is inevitable that such areas are prone tothese changes - this is something we cannot stop, however we can help guide the process of development by integrating the historical design characteristics back into new projects.East London was heavily polluted in its past, it can now begin to give back to the rest of London, through new technologies and development.

The visual choice of style is a play on Sci-fi / Film Noir. The choice of colour is limited and is only there to accentuate important features. The visuals tend to be fairly busy and Ifelt this was the most successful way to highlight importance. Each character portrayed within scenes were hand-drawn to show a personal attachment to this project, I felt that by adding my own personal artistic touch to the project, would create a sense of lively uniqueness within the visuals.

The project is aimed to reflect the future of Hackney Wick - what will be in 50 years? Will the London vernacular take over, or will industrial architecture find its way back with a mixed-use function.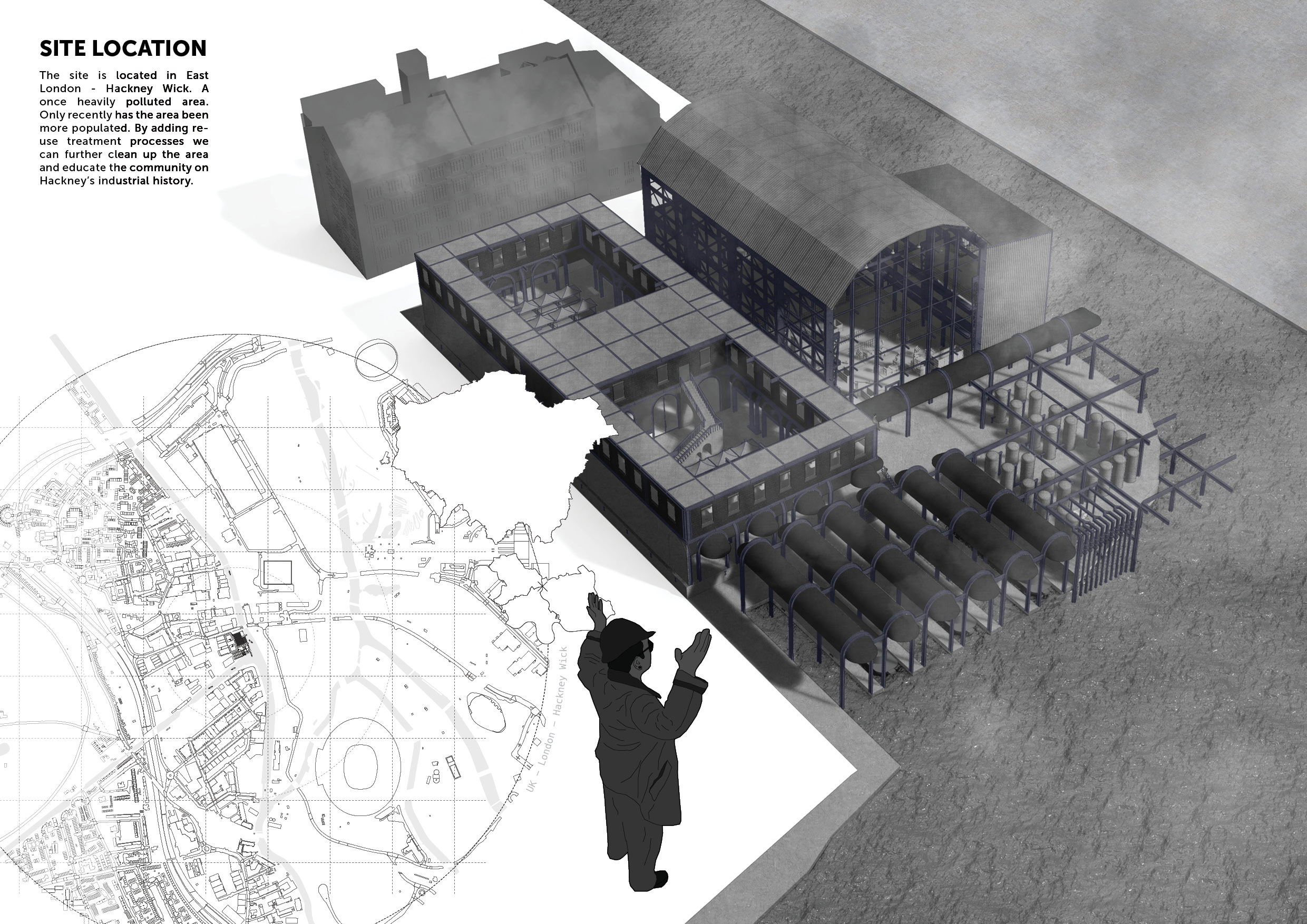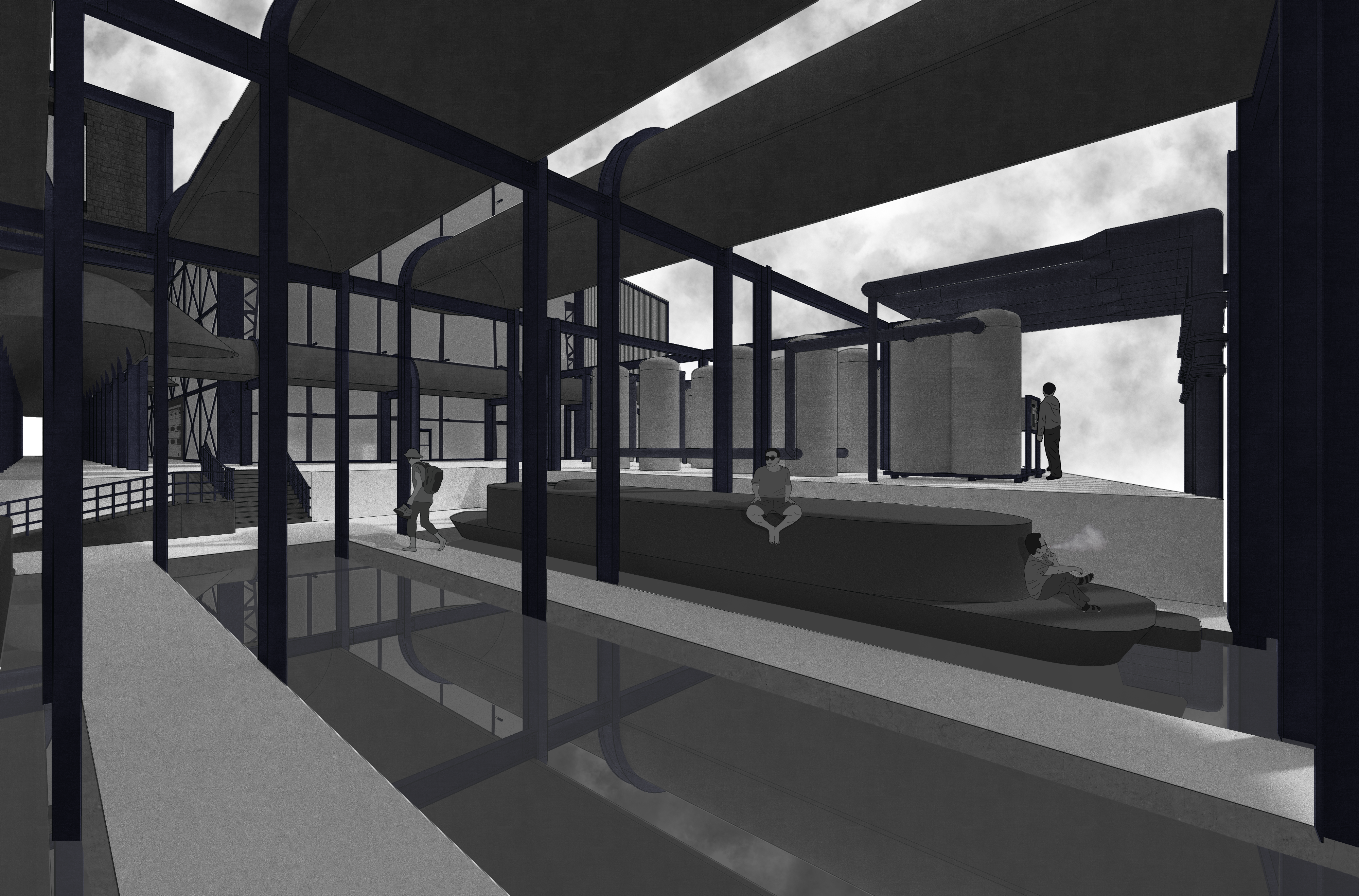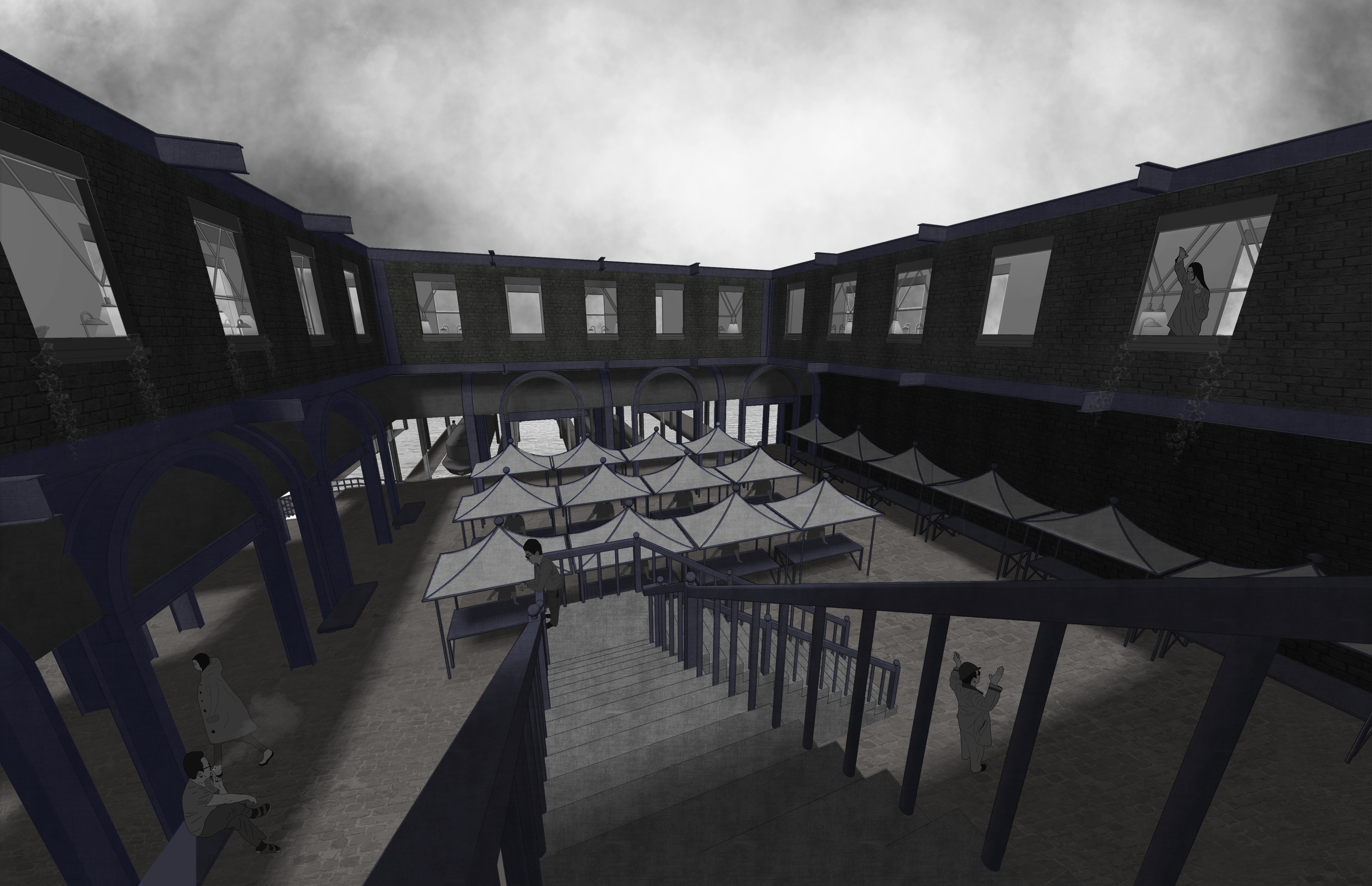 ︎ jaimebravo.98@hotmail.com